Gas Dock and Store
Our dock store has ice, beer, iced tea, soda, coffee, ice cream, candy, snacks, cigarettes, marine products (anchors, ski flags, etc), sunglasses, sun lotion, aspirin, etc. We also sell tackle, batteries, motor oil, and a good selection of misc. household products along with milk, eggs, bread and other fresh products.
Hours:
The store is closed for the fall/winter. You can still get fuel at the pump from 10am till 4pm, 7 days a week. It is self serve, with credit card only.
Restrooms are open 24/7
The store will reopen March 13th, 2023
Staring March 13th through the end of April our hours will be:
10am – 4pm Sundays through Thursdays
10am – 6pm on Fridays and Saturdays
Restrooms will still be open 24/7
Emergency: call 417-339-7812 (Garrett)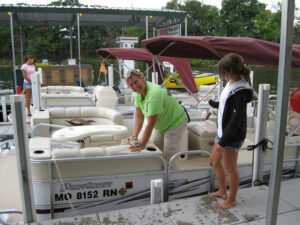 We rent a wide variety of watercraft ranging from fishing boats, pontoons, tritoons, to ski boats.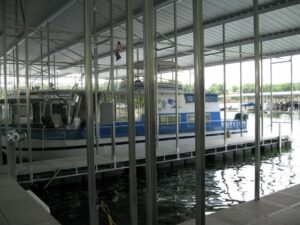 Cape Fair Marina offers wet slips for annual lease.  Whether you own a bass boat or houseboat, give us a call today to check the availability!
Stuffed & Pressed, LLC
Enjoy great food at Stuffed & Pressed at Cape Fair Marina.  We have a little of everything that will give your taste buds a treat.
Contact Cape Fair Marina
Store / dock:
417-538-4163 — Phone
Physical address:
1500 Shadrack Road
Cape Fair, MO 65624
Mailing address:
18593 Business 13
Suite 206, Box 363
Branson West, MO 65737
Also, check us out on Facebook!
IMPORTANT:  Upon arrival at the corps park, stop at the guard shack and tell them you are going to the marina store to avoid being charged. If you plan to launch a boat or use the park facilities, then you are subject to a $4 charge.